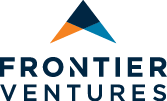 Welcome to Frontier Ventures
From the legacy of the US Center for World Mission
We've got a new name and a new look but the same heart for the unreached.
We remain committed to serving the frontier mission movement through insight, tools and collaborative endeavors.
We've recently been through a rebranding process, which was part of our post-founder journey to combine the best of our legacy with the possibilities of our future. We hope that comes through loud and clear in whatever endeavors we might embark upon with you in the coming days.
Explore the New Brand
Learn About the Rebrand